Introducing our Self-Love and Healing Acrylic Plaque – a heartfelt, modern masterpiece designed to provide solace and strength to anyone facing anxiety and mental health challenges.
Seeking serenity amidst the chaos of anxiety and mental health challenges? Look no further than our Serenity Acrylic Plaque. Crafted from premium crystal-clear acrylic, this plaque effortlessly blends modern technology with intention quotes to provide women with a sense of peace and calm.
Set on a sleek wooden base, it becomes more than just a plaque; it's a stress relief sign and a manifestation quote that serves as a constant reminder of inner strength and self-love. Upgrade to the LED wooden base to create a tranquil anxiety night light, radiating comfort during the darkest hours.
This plaque is the perfect cheer-up gift, a healing gift that speaks volumes about your support and understanding. Gift it to your best friend, family member, or loved one as a token of your appreciation. 
Choose our Acrylic Plaque and let its message of anxiety relief and mental health resonate in your life or the life of someone dear to you. Purchase today and invite serenity into your home, one heartfelt phrase at a time.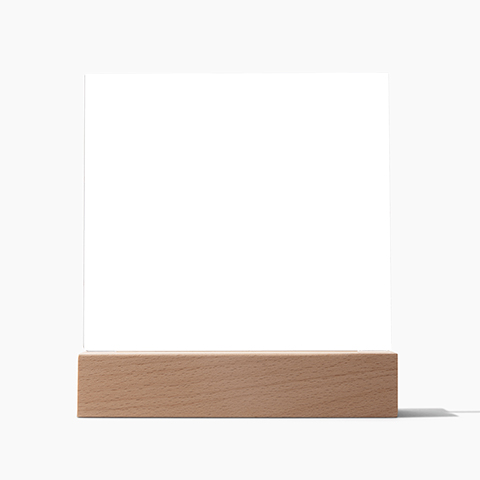 Your plaque will be made from high quality acrylic and will feature a professionally printed design. This present makes for a truly unique and sentimental gift that will be treasured for years to come!
Product specifications: 
Premium acrylic 
Size with wooden base: 6.5" (165mm) height x 5.9" (150mm) width
Acrylic Depth: 0.1" (5mm)
Wooden base: 1.2" (30mm) height x 5.9" (150mm) width x 1.8" (45mm) depth
(Optional) Wooden base with colorful built-in LED lights
Sharp, detailed printed design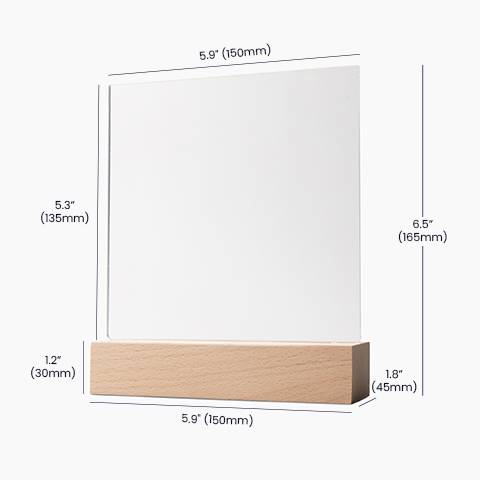 Each order is lovingly packaged and ready to be cherished for a lifetime!